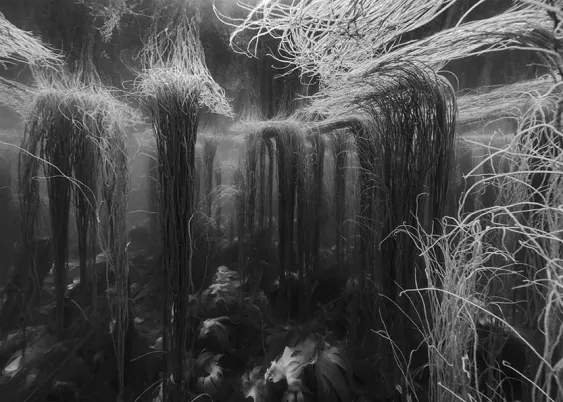 Zoom
Paysages productifs, Initium Maris, Île de Molène
2019
Nicolas FLOC'H
Photography
Initium Maris is part of the "Paysages productifs (Productive Landscapes)" series, an inventory of submarine landscapes of French coasts started by Nicolas Floc'h in 2015. This artistic expedition was led in cooperation with scientific and citizen teams along Breton coasts and islands aboard the OAO ketch. It aims to show from a photographic perspective what lies under the surface and create inventories then shared with the art world and scientific, civic, and educational communities. Under the surface, we indeed dive into this "invisible parallel" of fertile territories. Emerging from the depths, coastal forests stretch as far as the eye can see. Kelp dances in the currents, himanthalia canopies curve under the surface, sands stretch along submarine fields of eelgrass.


@ADAGP, Courtesy l'artiste and Maubert Gallery.tif 

Photo: @Nicolas Floc'h 
Nicolas FLOC'H
France
Né en 1970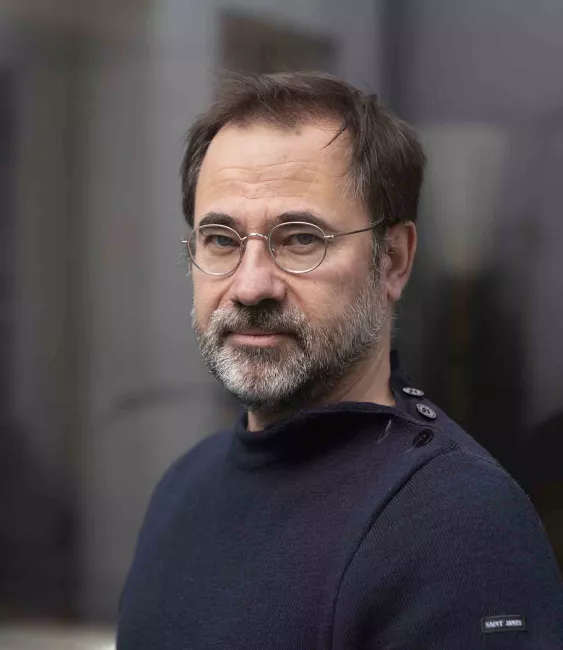 Born in 1970 in Rennes, France.
Lives and works in Paris and Brittany, France.

Nicolas Floc'h's installations, photographs, films, sculptures, and performances question a time of transition where fluxes, disappearance, and regeneration are essential. A sailor and diver, his work based for the last ten years on the representation of submarine habitats and landscapes materializes in the production of documentary photographs dealing with global changes and the definition of submarine landscape. From long-haul projects feeding on experiments, scientific research, and encounters, open artworks grounded in reality unfold. Evolution processes are at their core. Nicolas Floc'h's works are regularly displayed in France and abroad. They are featured in the photographic collections of the CNAP and several FRACs, among others. A monograph, Glaz, was published in 2018 by Roma Publications, Amsterdam.

Photo: @Isabel Segovia
Artwork of
Nicolas FLOC'H

The visit of the Collection is open to you! Come alone, in a group or on a school outing !

Reservation is mandatory in order to offer you a guided tour, at La Défense or by videoconference.