Visit the Societe Generale Art Collection
The Societe Generale Collection is an ensemble of living art
Created in 1995, combining painting, graphic arts, photography and sculpture, today it is a compendium of almost 1,800 works of art by professional, emerging, French and international artists. Exhibited at the Group's head offices in La Défense, in Paris and in Val de Fontenay. Its vocation is to be widely shared.

Employees, the general public, partners, clients, school groups and students can discover the Collection thanks to multiple interactions: installations, artistic workshops, loans and off-site exhibitions, etc.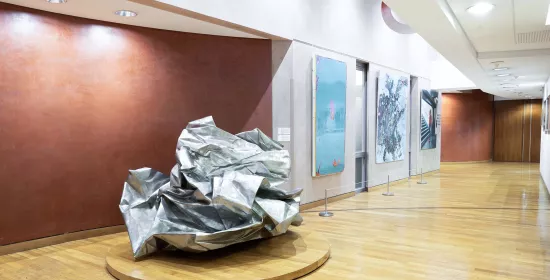 "Many thanks for the quality of your visit this last Thursday. We pass in front of this artworks without paying attention to it, so it allowed us to understand their origins, their messages and just take the time. "
May 7 2023's visitor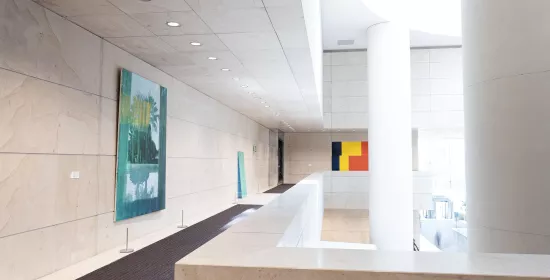 Where?
17 Valmy Cours,Societe Generale Towers,Puteaux 92800
When?
You can visit the Collection from thursday to friday between
9 a.m and 6 p.m according the availability
How?
Booking your visit is mandatory to propose you a guided visit around 45 minutes