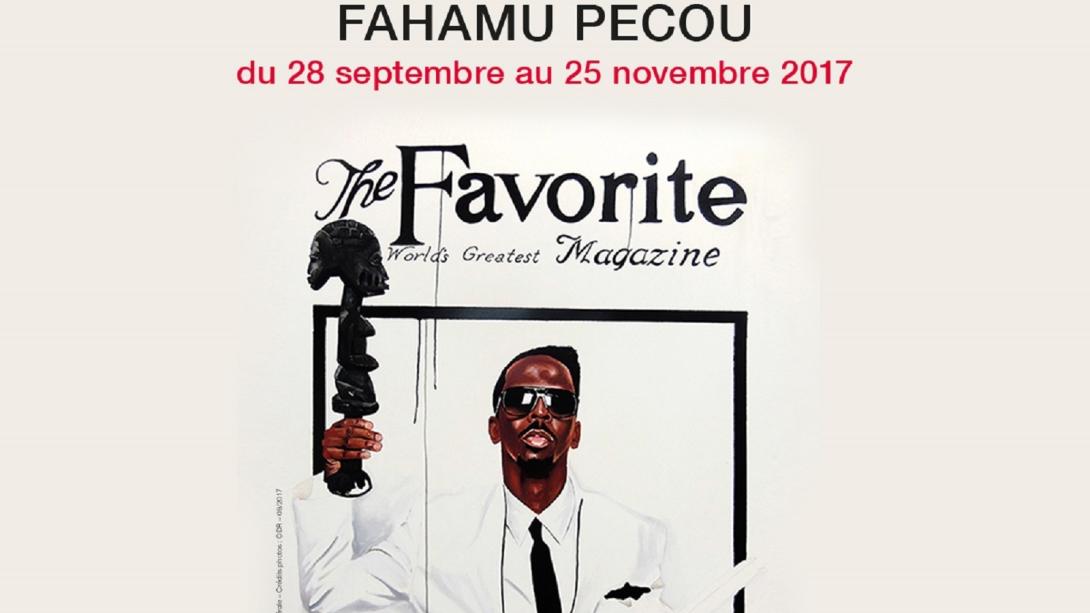 The first solo exhibition to be held at Societe Generale by American...
On 07 / 09 / 2017
The Societe Generale Collection, in partnership with the Backslash gallery, is delighted to present 46 works, selected from French and international private art collections, from 28 September to 25 November 2017 at Societe Generale Headquarters.

 
Fahamu Pecou, born in 1975, is an interdisciplinary artist whose works combine observations on hip-hop, fine art and popular culture. He made his mark early in his career with his faux covers of leading magazines such as George, Art Review and ArtNews.
 
In 2014, Societe Generale acquired a painting by the artist, Negus is as Negus Does, an imagined cover of The Favorite Magazine, "the first and only weekly magazine by and for colored people" published in the early 1900s. It features the artist striking the same pose as the Statue of Liberty, holding up a Yoruba statue (from Nigeria) in one hand and in the other holding what could be Notebook of a Return to the Native Land by Aimé Césaire.
 
The artistic sponsorship at Societe Generale and Backslash are happy to announce that they have teamed up to exhibit over 40 works (paintings, drawings, video) by the artist for the first time.
 
> Press visit and private view in the presence of the artist, Thursday 28 September 2017 at 5pm, opening at 6pm. The exhibition is open to the public by registration.