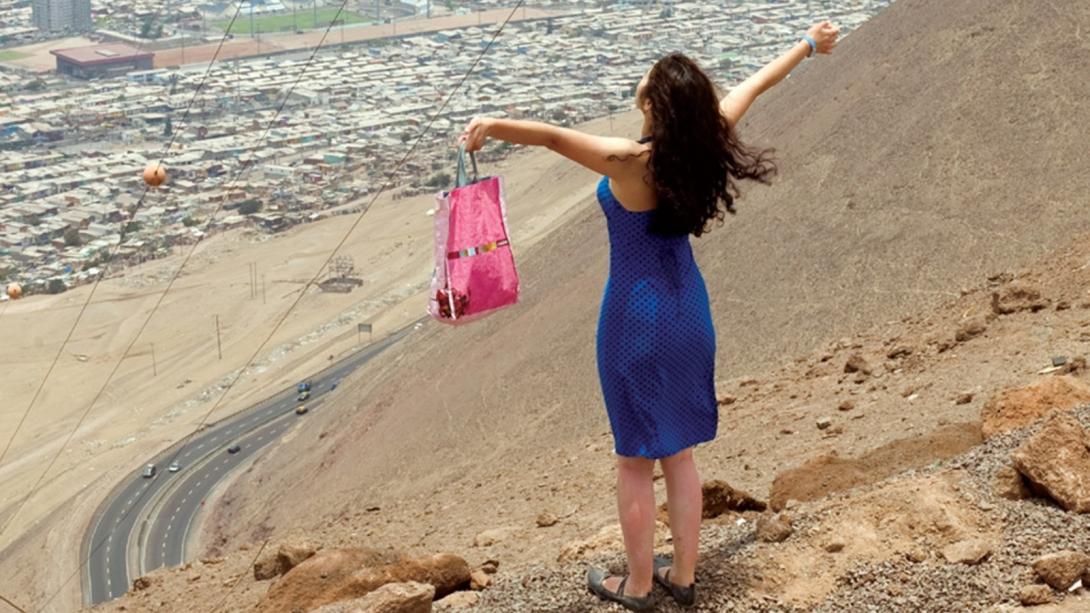 Summer 2021: 10 must-see exhibitions
On 28 / 06 / 2021
The holidays are coming! To make the most of the sunny days of summer and museums and galleries' reopening, here is a selection of exhibitions to visit alone, with friends, or with your family. A journey through France with the artists of the Collection...
"New Realism = new approaches of the perception of reality" – Galerie Vallois, Paris
You need to catch up on Nouveau Réalisme, the art movement of the 1960s? Galerie Vallois is waiting for you. This summer, artworks by the main protagonists of New Realism are displayed there, from Raymond Hains to Daniel Spoerri, Christo, and Niki de Saint-Phalle.  
 
"Ex Africa. African presence in contemporary art" – Musée du Quai Branly, Paris
To explore the relationships between the contemporary art scene and old African arts since the end of the 20th century, the new exhibition of Musée du Quai Branly invites 34 artists, among which Jean-Michel Alberola, Bertrand Lavier, and Kader Attia, who is presenting a new piece.  
 
"35 years – birthday exhibition" – Galerie Oniris, Rennes
For its 35th anniversary, the gallery set in Rennes celebrates with the artists it supports since its inception: François Morellet, Aurelie Nemours, Vera Molnar… On a wider scale, as part of Exporama, the whole city will be dedicated to contemporary art this summer.  
 
"Women in Abstraction" – Centre Pompidou, Paris
Centre Pompidou is currently putting the spotlight on 110 women often wrongly forgotten in art history, and their specific contribution to abstraction. There, you'll find Aurelie Nemours and Vera Molnar again, as well as Louise Bourgeois, Sonia Delaunay, and many others.   
 
"The Sky's Mirror" and "Back to the Future" – Espace de l'Art Concret, Mouans-Sartoux
Spending time in the South? Don't miss the Espace de l'Art Concret: for its 30 + 1 years of activity, the centre offers two exhibitions. "The Sky's Mirror" displays a series of works about the Mediterranean, notably by Kader Attia and Philippe Ramette. "Back to the Future" is an abundant selection where pieces by Sol LeWitt and Bertrand Lavier can be found.  
 
"Correspondences Gérard Garouste - Marc-Alain Ouaknin" – Galerie Templon, Paris
Between painting and philosophy, Galerie Templon presents the last pieces by Gérard Garouste, influenced by his research work with philosopher Marc-Alain Ouaknin. Based on Franz Kafka's universe, the artworks displayed mix realism with fantasy.  
 
"When Looking Across the Sea, Do You Dream?" – Villa Arson, Nice
For her first sizeable solo show in France, Otobong Nkanga used a broad range of media and multiplied thematic and aesthetic correspondences. It makes it an ideal first foray into her rich and complex universe.  
 
"David Hockney – Impressions from 1970 to 2020" – Les Dominicaines, Pont-l'Évêque
A Norman since the last few years, English painter David Hockney naturally chose the area for this retrospective exhibition covering his 50-year-long career, from his photo-collages of the 1970s to his Ipad drawings of Normandy's landscapes in 2020.  
 
"Free Figuration 1980s" – Fine-Arts Museum and Cité de la dentelle et de la mode, Calais
Through more than 200 pieces by 50 artists, including François Boisrond, Ben, and Jean-Michel Basquiat, this exhibition stretching in two museums of Calais celebrates the norms-shaking creations of Free Figuration.  
 
"Transport Commun (Collective Transport)" – Société Générale Twin Towers, Puteaux
To top it off, what about our last exhibition? Its first part ends on the 30th of June, but the second will open its doors at the return from the summer holidays. There, the artworks from the 14 laureates of the call for projects of Société Générale's art patronage and the Beaux-Arts of Paris will be presented in relation with the works of the Collection...  
 
C. Perrin