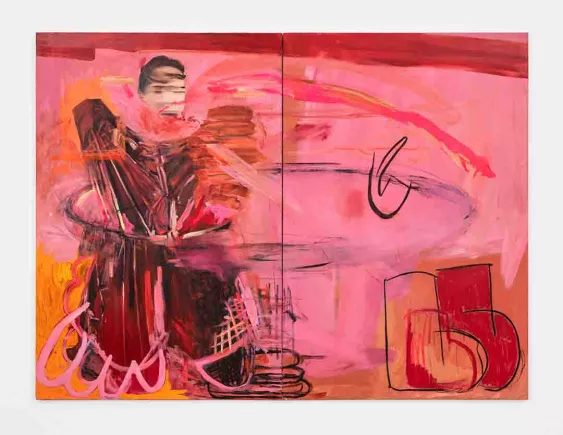 Zoom
Where to go? How to go?
2023
Dora JERIDI
Painting
If, in some aspects, Dora Jeridi's painting is figurative, the images represented are usually disfigured, fragmented, blasted, or rendered incomprehensible. According to sensory logic, the palette she uses is expressive: the warm, vibrant colours of Where to go? How to go?, as threatening as they are vital, create the "cores of intensity" Francis Bacon evoked. 
For Dora Jeridi, the point isn't to introduce a story but to create desire. "My paintings show a personal mythology, elusive and submarine," she explains. "They display an irreducible tension between the will to create a whole universe and the explosion of this constellation by the delectable attention paid to fragments and details; an irreducible tension between chaotic surge and a quest for grace." 

@ADAGP
Dora JERIDI
France
Né en 1988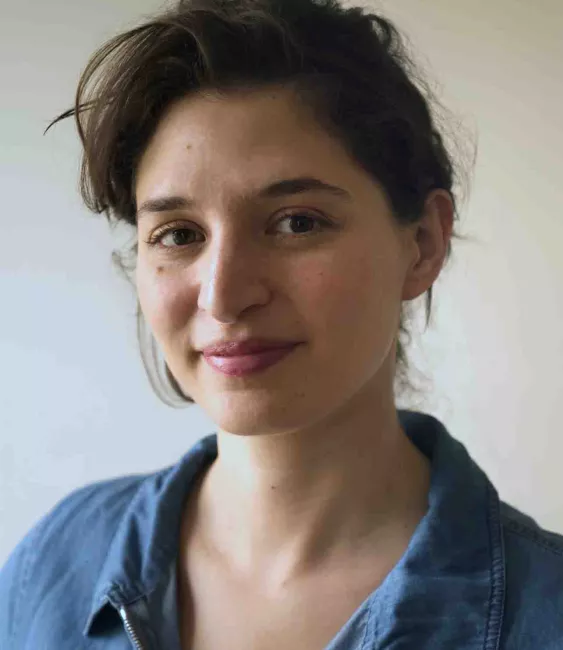 Born in 1988 in Paris, France.
Lives and works in Paris, France.

Dora Jeridi is a graduate of the Beaux-Arts de Paris, Djamel Tatah's workshop. Her work is characterized by the development of an ardent, energetic, and expressive practice materializing a strong desire for matter and an eager, almost voracious relationship to painting. Painting is a vector for the artist to bypass the discursive and intelligible logic of language, the tangible expression of a reality in excess that overflows the textual and shows what can't be said. Dora Jeridi's work was displayed at the Hôtel des Arts in Toulon, the Institut Français of Madrid, and the Galerie Perrotin in Paris. In 2022, she was awarded the Khalil de Chazournes Prize by the Amis des Beaux-Arts de Paris, and she was the laureate of the 9th edition of the Révélations Emerige grant.

The visit of the Collection is open to you! Come alone, in a group or on a school outing !

Reservation is mandatory in order to offer you a guided tour, at La Défense or by videoconference.