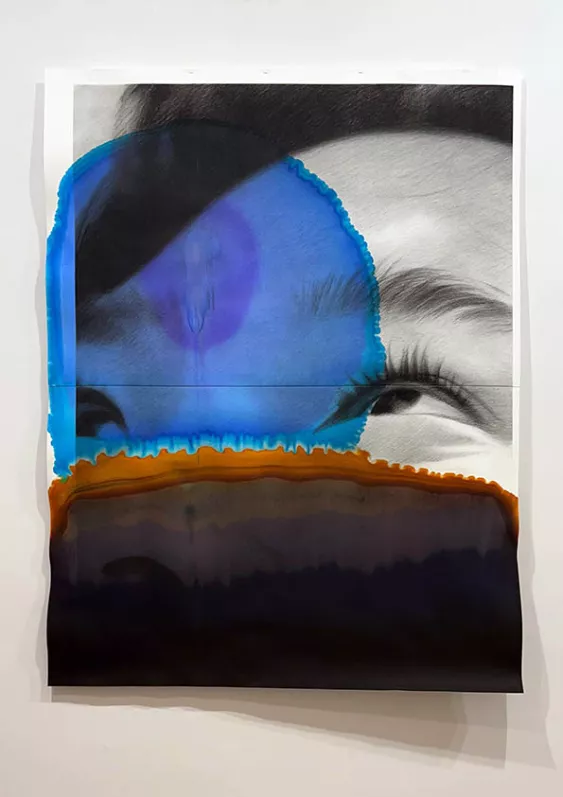 Zoom
Mirage 2
2021
Valentin VAN DER MEULEN
Mixed media
160 x 120
The "Mirages" series to which this piece belongs is based on a modus operandi: Valentin van der Meulen leaves ink drops on a charcoal drawing on blotting paper. The alterations and unpredictable recontextualisations they impose on the initial motif invite chance in the work and offer a new reality, a declination of the viewer's imagination. According to Grégoire Prangé, "An almost medical drip on blotting paper flows, and as the colour deforms the drawing's representative function – here an eye, there an arm and possibly an ear – the work might be enriched with a new symbolic weight: to diction, it favours evocation, and becomes truly image."
Valentin VAN DER MEULEN
France
Né en 1979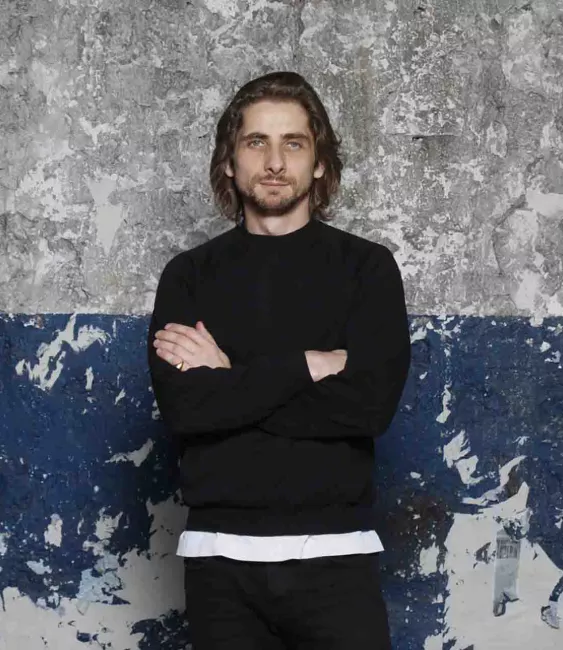 Born in 1979 in Lille, France.
Lives and works in Paris, France.

Valentin van der Meulen finds inspiration in all kinds of realisations that don't belong to contemporary art, such as news photographs, press, documentaries, films, and architecture. His works unfold in series of drawings and paintings usually made from decontextualized press photographs. The result invites the viewer to become aware of our relationship to images. Valentin van der Meulen has been represented for several years by galleries in Zurich, Salzburg, Hamburg, and Paris. Featured in private collections in France and abroad such as the Francés Foundation, his work questions the limits of image and drawing through the notions of alteration, space, time, history, and identity construction.
Artwork of
Valentin VAN DER MEULEN

The visit of the Collection is open to you! Come alone, in a group or on a school outing !

Reservation is mandatory in order to offer you a guided tour, at La Défense or by videoconference.