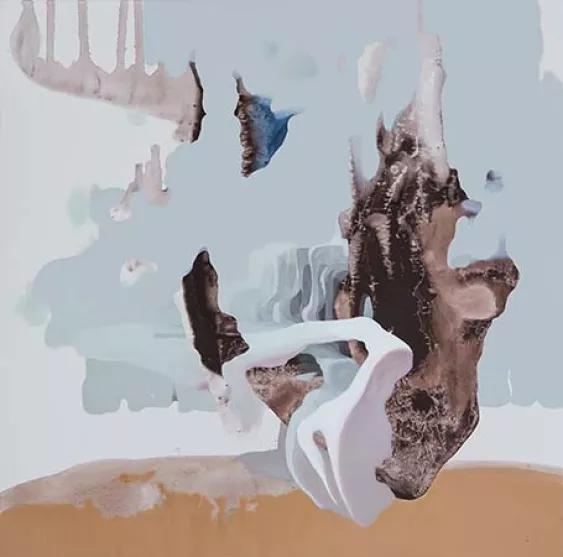 Zoom
Il faut passer par là
2022
Jung-Yeon MIN
Painting
100 x 100
There's a duality in Min Jung-Yeon's work: emptiness and fullness, construction and destruction, balance and chaos, pairs of opposites dear to the Taoist thinking that nurtures her practice, just like shamanism's veneration of nature. A light mist that stretches then vanishes, or an imposing shape that surrounds, stifles, swallows… Nothing is static in Min Jung-Yeon's extremely delicate world. Nothing is completely real or completely imaginary. Her works are scenic, frontal compositions inviting to meditation. Here are expressed the intimate being of the artist and its belonging in contemporary history.
Jung-Yeon MIN
Corée du Sud
Né en 1979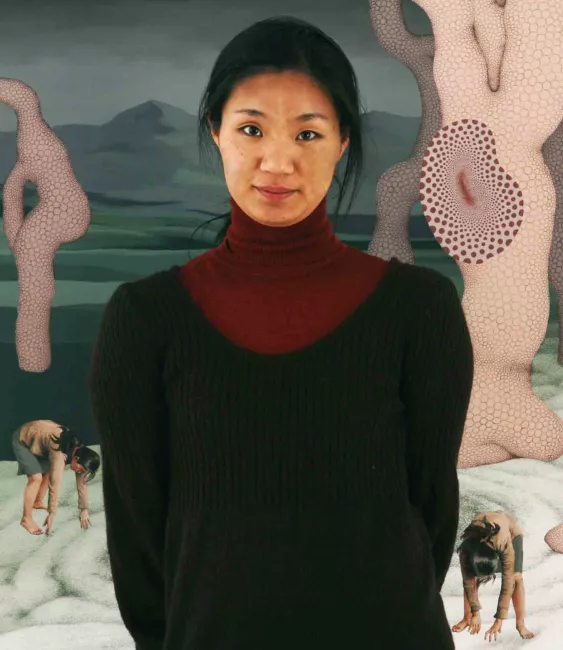 Born in 1979 in Gwangju, South Korea.
Lives and works in France.

Min Jung-Yeon graduated in arts from the Hongik University of Seoul and the Beaux-Arts de Paris. Drawings, paintings, volumes, installations: she is comfortable in all dimensions, from the infinitely small to the monumental. Her practice is shaped by her deep interest in sciences, especially space exploration, coming from the careful observation of nature she started as a child. It is also coloured by her heritage, the culture of a country torn between consumerism and tradition where shamanistic traditions are still rooted. Min Jung-Yeon's work was presented in several solo exhibitions, notably in international institutions such as Moscow's Museum of Oriental Arts and the Musée d'Art Moderne et Contemporain of Saint-Étienne Métropole.
Artworks of
Jung-Yeon MIN

The visit of the Collection is open to you! Come alone, in a group or on a school outing !

Reservation is mandatory in order to offer you a guided tour, at La Défense or by videoconference.