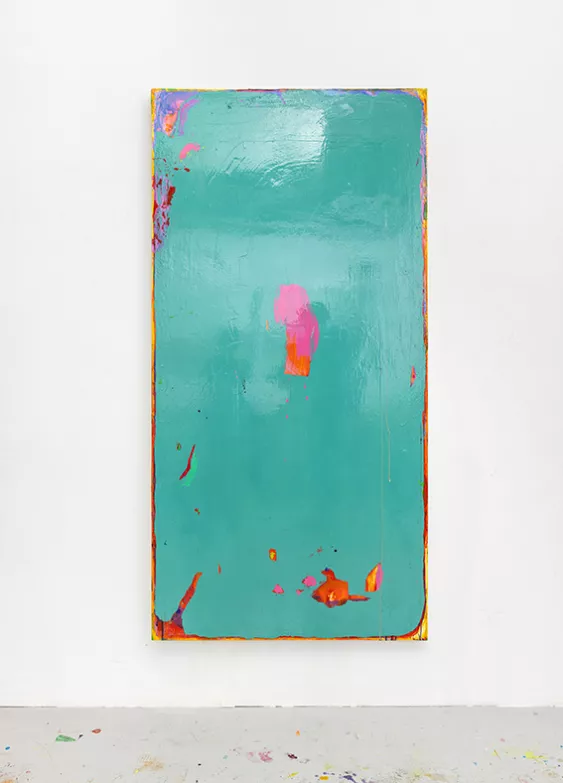 Zoom
HY030
2023
Clédia FOURNIAU
Painting
In HY030, Clédia Fourniau's practice is radicalised by her direct, uncompromising work on flat colours. Both random and deliberate, this human-sized work's elaboration deconstructs reality and questions our relation to it. "My relationship to the material is essential, fundamental, similar to handcraft," explains Clédia Fourniau. "Through my use of resin, I'm not trying to obtain smooth, tense surfaces, but living, unyielding, working skins. [...] This practice is the way I chose to work on reconstructing my identity, halfway between precarious ritual and sometimes quiet urgency. But to me, the main condition is to paint works that know how to shelter bodies screaming their condition."


Photo: @Marie Grihon
Clédia FOURNIAU
France
Né en 1992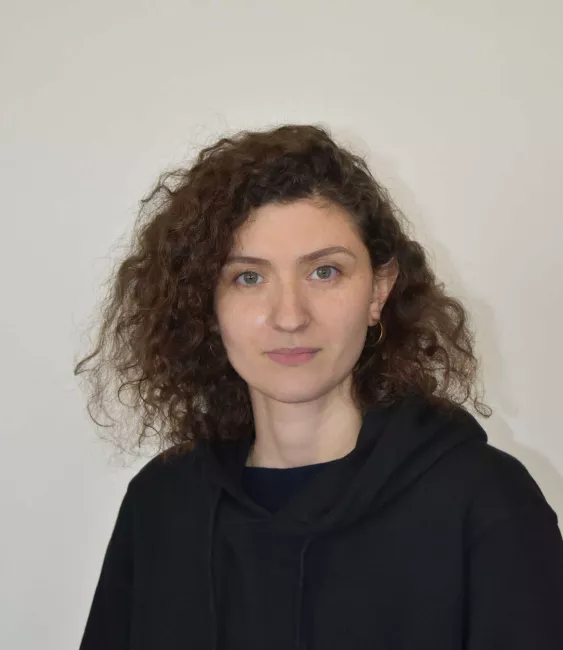 Born in 1992 in Paris, France.
Lives and works in Paris, France.

After studying at the Olivier de Serres School, Clédia Fourniau graduated from the Beaux-Arts de Paris. Protocol-based and intuitive, her work questions the physical and performative dimension of painting in works where action and process are art already and where the actual result isn't the only thing that matters. Made of successive layers of resin piling over each other, her artworks archive different moments of painting and life in the workshop. Her work has been displayed many times in solo and collective exhibitions, notably at the Palais des Beaux-Arts in Paris, Art Paris Art Fair 2022, Galerie Paris-B, and Sisley's headquarters in Paris. She was awarded the Carré sur Seine prize in 2021, and the prix Sisley Beaux-Arts de Paris pour la Jeune Création in 2022.
Artwork of
Clédia FOURNIAU

The visit of the Collection is open to you! Come alone, in a group or on a school outing !

Reservation is mandatory in order to offer you a guided tour, at La Défense or by videoconference.