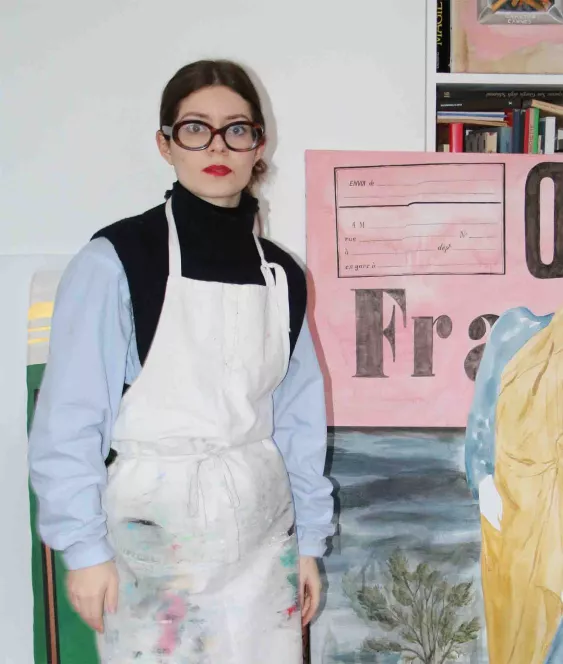 Zoom
Sacha FLOCH POLIAKOFF
Born in 1996 in Paris, France. 
Lives and works in Paris, France. 

During her studies at the Beaux-Arts de Paris in Jean-Michel Alberola and Stéphane Calais' workshops and at the School of Visual Arts of New York, Sacha Floch Poliakoff received classical training and experienced a life allowing for great freedom to pursue her personal research. Alongside commissions for illustrations, frescoes, and posters, the artist's personal work has been regularly presented in exhibitions. Influenced by her background and family history, Sacha Floch Poliakoff particularly enjoys objects, precious witnesses to what she cares for, and what carries and surrounds her. By playing with her collections, regrouping and recomposing them, she sets her artefacts on the canvas, turning it into a (un)seizable trinket bowl.

The visit of the Collection is open to you! Come alone, in a group or on a school outing !

Reservation is mandatory in order to offer you a guided tour, at La Défense or by videoconference.