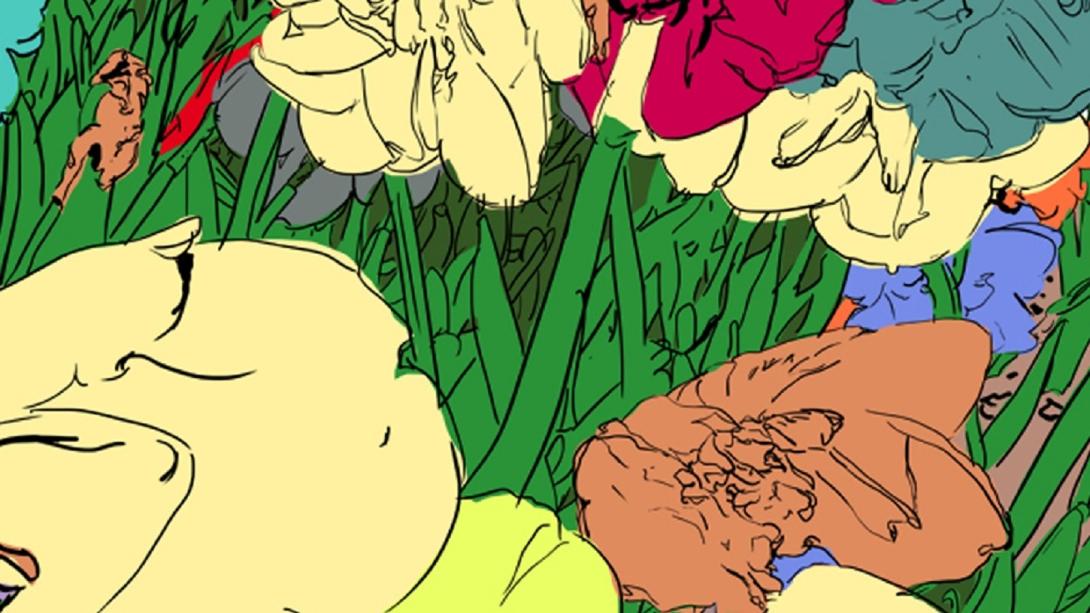 New acquisitions: the Collection furthers its support to young...
On 03 / 10 / 2017
Last July, the Acquisitions Committee gathered to chose nine new artworks that are since then enriching the Collection. A selection that blends historical figures with confirmed and emerging artists, features painting prominently, and celebrates audacity.
 
 
Historical
figures and emerging artists
With paintings from Jean-Michel Atlan (1913-1960) and Georges Mathieu (1921-2012) dating from 1956 and 1964, the Collection expands its historical (and French) branch. It also now features artworks from key figures of the current scene: French painters Marc Desgrandchamps (born in 1960)―the Collection already acquired one of his artworks in 2015―and François Bard (born in 1959) join Belgians Georges Meurant (born in 1948) and Pieter Vermeersch (born in 1973). Faithful to its commitment to support young talents, the Collection acquired works from the French artists  Jérémy Liron (born in 1980), Terencio González (born in 1987), and Louis Granet (born in 1991).
 
Painting,
from centre to opening
The fact that painting―the medium on which the Collection was originally established―is at the forefront this year is to be noted as well. Abstract painting, leaning towards primitivism with Jean-Michel Atlan, inevitably lyrical with Georges Mathieu, and just as geometrical as it is colourful in the case of Georges Meurant. But figurative painting as well, tinted with cinematographic nuances, with the works of François Bard and Jérémy Liron. At last, painting that overflow the frame, guided by Louis Granet, who mixes painting with cartooning, Terencio González, who brings it face to face with collage, and Pieter Vermeersch, who paints on marble, flirting with sculpture.
 
Read more about these newly acquired paintings on the website!
 
Image : Louis Granet, Sans titre, 2017, acrylique sur toile, 197 x 135 cm