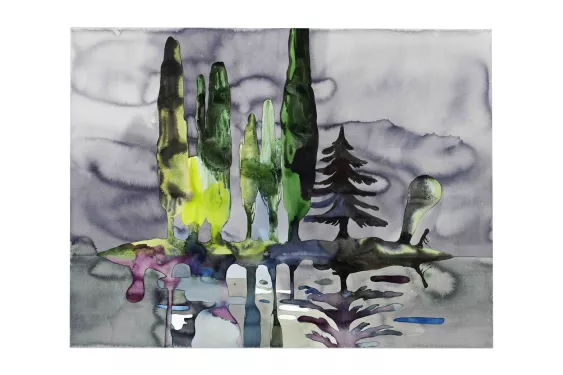 Zoom
Île
2022
Françoise PETROVTICH
Painting
120 x 160
In many of her works, Françoise Pétrovitch uses the technique of wash. She describes it as a "navigation practice." Between hazy stains and clean lines, with visual effects based on the time inks need to dry, she materializes on paper this relationship to the passing of time, the frailty of the instant which seems both fleeting and eternal, like the forests of her "Îles (Islands)." Their apparent calm rapidly morphs into an eerie silence: sculpted or drawn, Françoise Pétrovitch's works share the latency of suspended moments. By creating in each piece a sense of intimacy, the artist draws the familiar and uncanny world of inner landscapes.


@ADAGP 

Photo: @A. Mole. Courtesy Semiose, Paris.itf
Françoise PETROVTICH
France
Né en 1964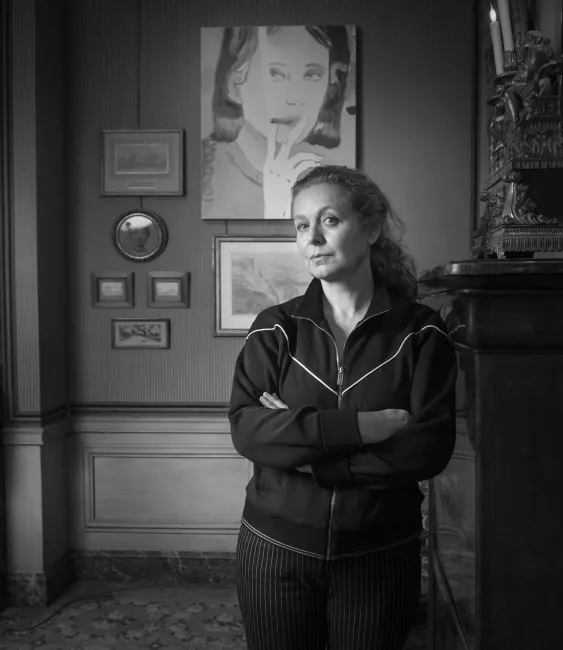 Born in 1964 in Chambéry, France.
Lives and works in Cachan and Verneuil-sur-Avre, France.

After studying applied arts at the École Normale Supérieure of Cachan, since the mid-1990s, Françoise Pétrovitch uses a vocabulary based on adolescence, childhood, or fairy tales and their symbols. It is used through many techniques: drawing, painting, ceramic, wash, etching, video, and performance. In unique, ambiguous works, the artist plays with the borders between childhood and adultness, human and animal, presence and absence. They are full of recurring shapes that she calls "line-motifs." Monographic exhibitions dedicated to Françoise Pétrovitch were organized at the Louvre-Lens and the Bibliothèque Nationale de France. The artist was also invited to create around heritage sites and their collections, for instance at the Villa Savoye, the Gruyère Castle in Switzerland, and the Abbaye Royale of Fontevraud.

Photo : @Hervé Plumet
Artworks of
Françoise PETROVTICH

The visit of the Collection is open to you! Come alone, in a group or on a school outing !

Reservation is mandatory in order to offer you a guided tour, at La Défense or by videoconference.